Courses
Estonian University of Life Sciences (EMU)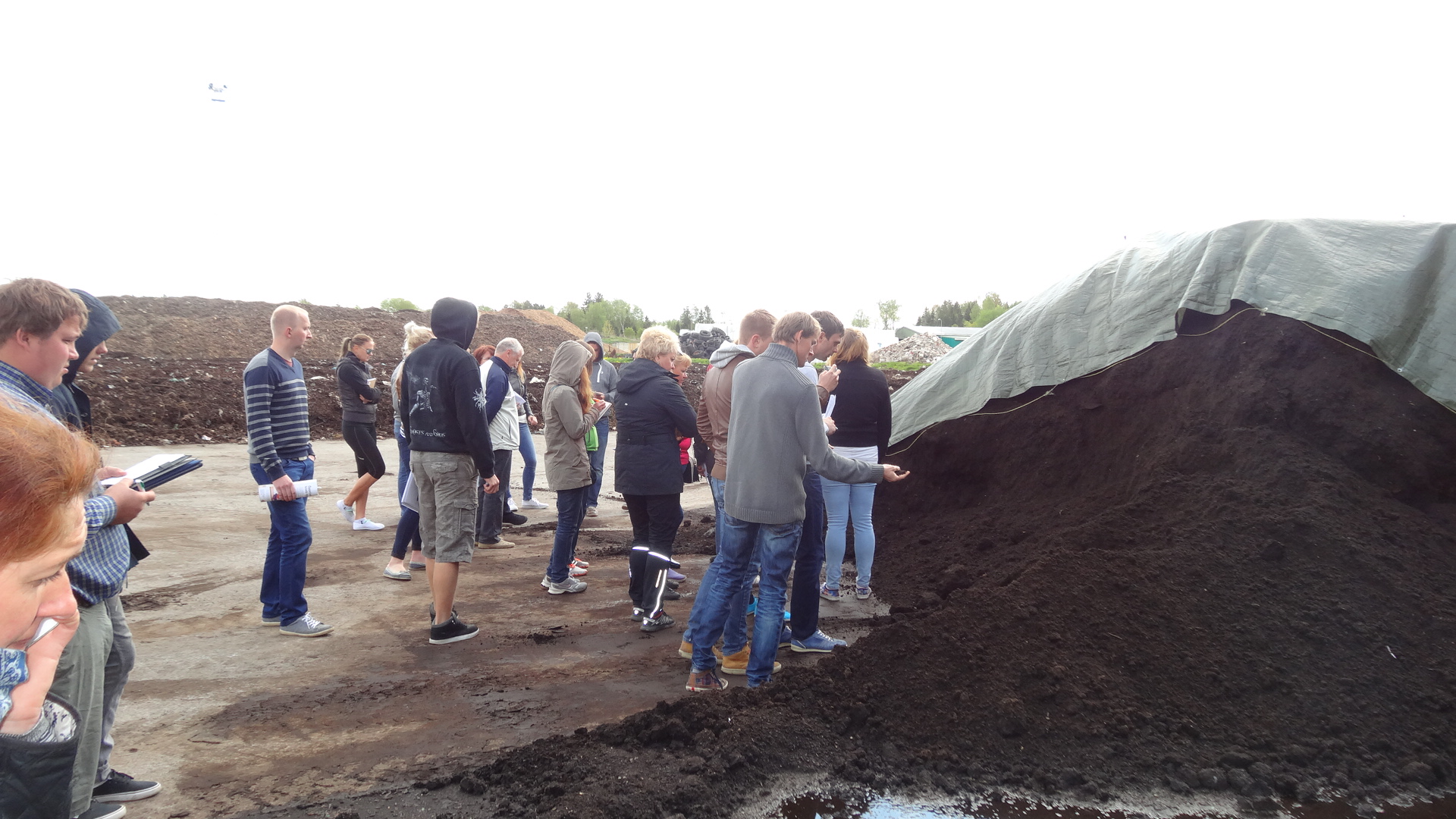 BOVA Intensive Master Course
Number of credits in ECTS (number also depends on distance learning part) 3
Course description:
Relevance, objectives and innovation. 
Ecosystems rely upon the availability of carbon and nutrient cycling, where the organic materials are decomposed to accumulate organic matter in soils. During decomposition nutrients and carbon gets available for plants and microorganisms. Besides delivery of carbon and nutrients, soil organic matter improves the soil structure. Humans disturb natural cycles by accumulating biowaste, particularly in urban areas. Bio-waste is defined as food and kitchen waste from households and restaurants, garden and park waste and comparable industrial organic residues. EU Member States produce up to 138 M tonnes of bio-waste each year. Bio-waste comprised up to 50 % of municipal solid waste. Currently, approximately 75 % of this material is landfilled. Biowaste collection and treatment will become a priority in EU in coming years.
Organization and implementation
This practical course will mimic the full set of composting activities. It includes the contact hours as well as lab and field works. Composting is a chain of actions where one of the most critical is to understand the quality of input waste materials. The main outdoor activity will be setting up a full-scale windrow composting heap in a waste company in Tartu. Students will get a chance to witness the initial phase of biological degradation. Contact hours will include discussions about quality of mature compost and certification under end-of-waste regulation. Also, the students will perform germination tests to understand the plant response. The course will finish by completing an individual assignment.
Indoor activities: cooperation with LLU and FIBL, conventional lectures during contact hours; lab-experiments on setting up cress test and evaluating its preliminary results.
Outdoor activities: cooperation with a waste company in Tartu and FIBL, setting up a full scale compost windrow; hand-picking the content of 'brown bin' to determine mass flow and impurities.
Limits: composting takes time. In our case the composting technology will require 2 x 21 d of active composting time, followed by maturation phase. Therefore, we will not witness the actual results of our experimental compost batch. However, the Estonian students will report the final outcome after completion of the particular composting process by summer 2020.
Also, the germination test will take more time than the duration of the course. We will conclude the results of five-day germination, however, the final report of that particular experiments will be completed by Estonian students and reported to participants of the course as follow-up.
3 ECTS will be nominated to students after completion of the assignment.
Dissemination
Every student has to bring two litres of compost. It has to be either from their own University (if its compost yard exists), from city where they study (contact the municipality of waste company) or from city where they live. We will use this compost for quality study, mainly for cress-test. The results (biomass) will allow us to compare composts of various origin, content, and maturity. As prerequisite, one must be able to characterise his/her compost, mainly the content of input material, age of compost and composting technology. 
Distance learning will start three weeks before meeting in person. Organisers will upload Course materials in Dropbox. During contact hours we will discuss theory of biowaste collection, pre-treatment, composting technologies and quality assurance.
Based on distance learning and contact classes, the students will have to present the assignment at EMU which will take place during last day. The final assignments will be uploaded to Dropbox. This completes the course.
Renewal of applications
Nature of the course allows to repeat it in the future by introducing a different type of biowaste, or including different composting technologies, while keeping overall layout unchanged. Location of future courses may well rotate between BOVA Universities.
Courses will be important for participating students' careers, because valorisation of waste materials remains a priority in EU Circular Economy for many coming years.
Course period:          
Distance learning part  INFORMATION WILL FOLLOW
Meeting in person INFORMATION WILL FOLLOW
Note: Stated date must not be changed without any serious reason
Course venue: Estonian University of Life Sciences, Tartu
Information for registration and scholarship: Consult your local BOVA or NOVA coordinator. 
Use http://www.bova-university.org/
Please register online: https://www.bova-university.org/form/bova-mobility-registration-form
If you have any questions, please contact BOVA coordinator at EMU: karoli.koiv@emu.ee 
Registration deadline: INFORMATION WILL FOLLOW
---
2. Forest disturbances and ecosystem services: approaches to data processing and modelling (Information will follow)
---
Latvia University of Life Sciences and Technologies (LLU)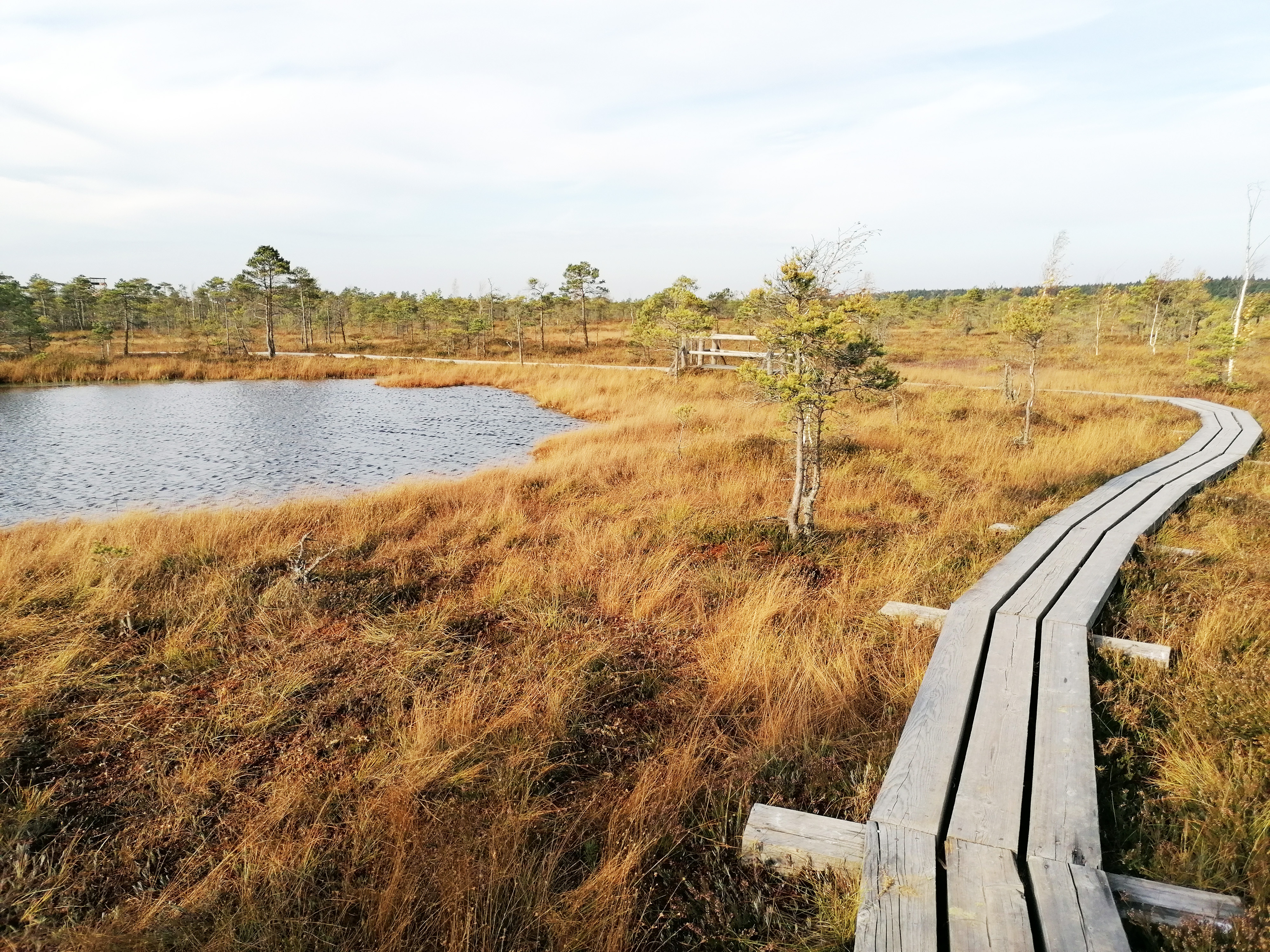 BOVA intensive bachelor and master Course
Number of credits in ECTS: 4 
Outdoor recreation in urban but especially natural green and blue spaces is an important part of maintaining a healthy lifestyle. People are encouraged to go outdoors and spend time in nature, but in order to balance the impact of visitors on potentially sensitive natural areas appropriate infrastructure is necessary. It is important for landscape architecture students to understand the impact of outdoor recreation on natural landscapes, to be able to see how to plan and design the necessary infrastructure in order to reduce the negative impact of recreation, and to learn how to plan and design territories for recreation.
This course will focus on understanding planning and design in nature territories for local people and tourists of different age groups and with different interests and demands. Students will learn how and to develop designs suitable for natural landscapes, preserving their values and using the potential for outdoor recreation in the best way.
The aim of the study course is to acquire the basic principles of outdoor recreation design in nature territories. The study course will cover: survey and analysis of a chosen territory, zoning planning for activities to match demand with supply, siting and design of new elements such as access roads, parking, facilities and trails. Health and wellbeing promoting aspects will be highlighted. It will provide extended learning in the field and also consolidate aspects learned in other courses within the programme, without being repetitive.
Students will gain:
knowledge: about the specific planning and design principles and application of best practices in the relevant areas;
skills: design a territory according to its functions and specific goals;
competencies: to evaluate which design principles are most suitable for different nature territories.
The course will consist of lectures and project work. It is planned to work in an innovative way, where master students, who have done courses on outdoor recreation planning and design will consolidate their learning by tutoring-teaching junior bachelor students in the same subject.
Course leader: Kristine Vugule, assoc.prof. Faculty of Environment and Civil Engineering, Latvia University of Life Sciences and Technologies
E-mail: Kristine.Vugule@llu.lv
Distance learning part: 14.02.- 15.04.2022.
Information for registration and scholarship: Consult your local BOVA or NOVA coordinator.
Apply online: https://www.bova-university.org/form/bova-mobility-registration-form
If you have any questions, please contact BOVA coordinator at LLU: ilona.pukjane@llu.lv
Don't miss registration deadline – February 28, 2022
---
Lithuanian University of Health Sciences - Veterinary Academy (LSMU-VA)



BOVA Intensive Bachelor and Master course
Venue: 

Lithuania, Kaunas, Lithuanian University of Health Sciences, Veterinary Academy, Faculty of Animal Sciences, Institute of Animal Rearing Technologies

 
Please register online: https://www.bova-university.org/form/bova-mobility-registration-form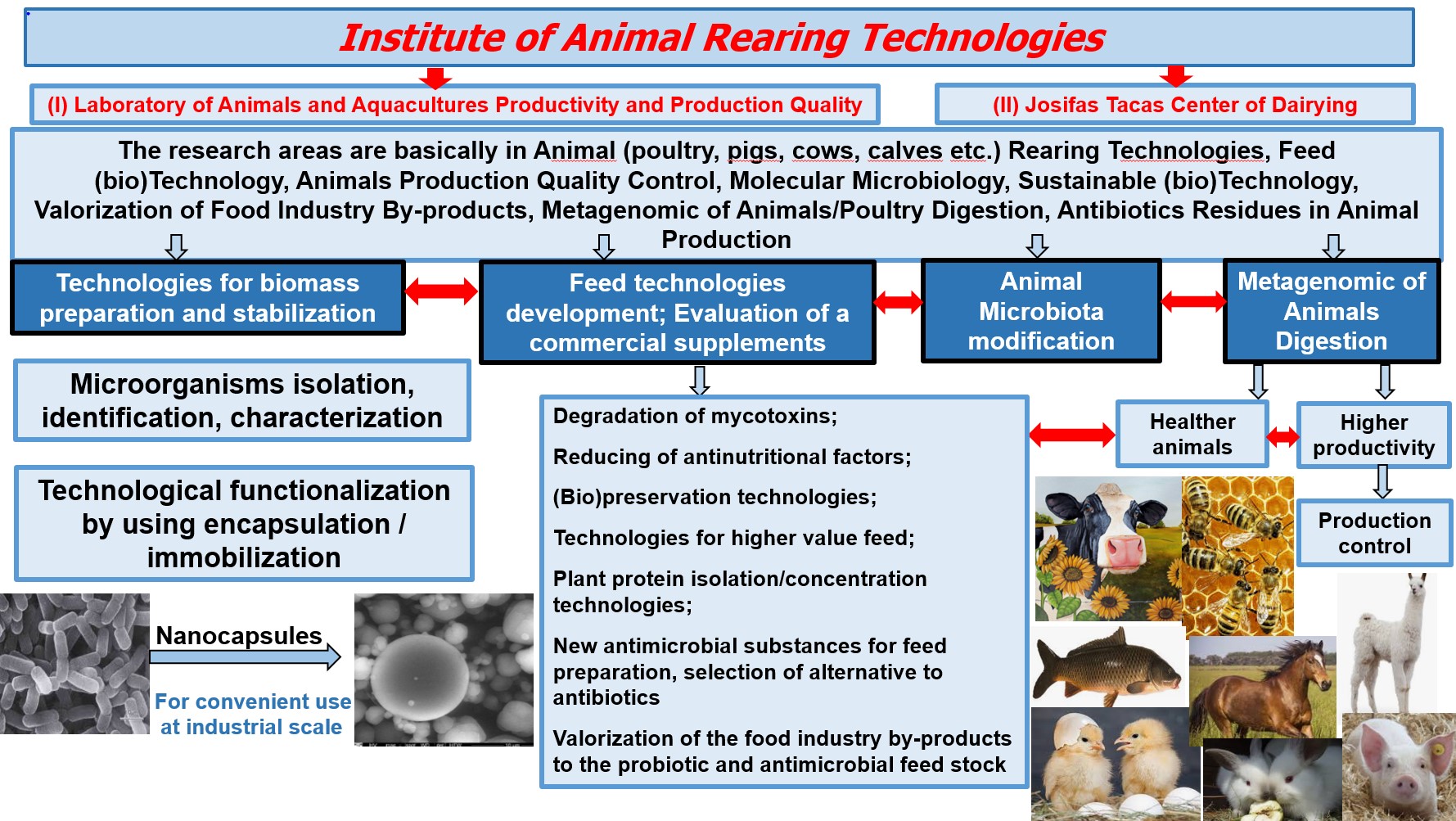 The main aim of the course is to provide knowledge and practices for bachelor and master level students about the animal rearing technologies in small farm systems, as well as the possible preparation technologies for animal production processing to high quality products.
During this course students will be practically able to settle the scope on animal  production and quality of products "from farm to fork".
Number of credits in ECTS (number also depends on distance learning part) 3
Course period:  
Distance learning part: 04.04. - 08.04.2022.
Meeting in person:  02.05.-06.05.2022.
Lectures will take about 40% of the course time, practical works – 30%, excursions – 20%, group work – 10%. At the end of the course students will make poster presentations of their group work as a course evaluation on the selected topic during distance learning part along with the group work during the course.
Following topics of the work program are intended:
Welcome (specification of course objectives, discussion of working agenda, project works)
Challenges associated with the animal rearing technologies in small farms. Practical technologies for the small animal farm systems – from animal rearing to production processing. Innovations in meat products processing at Latvia University of Life Science and Technologies: The new processing technology for fresh meat – high hydrostatic pressure; Meat shelf life extension possibilities – herbal extracts, lactic acid bacteria culture, active packaging; Wet/fresh and dry aged meat – possibilities and changes of quality (chemical composition, microbiological, physical). Milk quality assurance and control. Agar-immobilized basil–lactobacillus (bio)products as goat milk taste-masking agents and natural preservatives for the production of unripened goat cheese. The breeds, varieties and production of alpaca's and llama's. Identification of active components and assessment potential health benefits of honey bee products. Aquaculture in small farms. Achievements and problems. Effect of lactobacillus and essential oils on sheep meat quality parameters.
Following practices are intended: Practices on raw material, meat, milk quality evaluation and products preparation - LSMU VA Laboratory of Animal Productivity and Laboratory of Meat Characteristics and Quality Assessment. Eggs quality evaluation. Preparation of the eggs based food products. Analysis of fatty acids, haptoglubin and progesterone in cow milk. High quality unripened cows cheese preparation. Honey bee products quality evaluation. Evaluation of the different fish meat quality parameters, preparation of the fish based foods. Comparative analysis of pork from organic and industrial farms. Influence of different factors (high hydrostatic pressure, activ packaging, herbal extracts) on meat and meat products quality. Quality parameters analysis, presentation and discusion. Microbiological quality and safety of animal products: raw materials, production of dairy and meat products and shelf-life evaluation. Possibilities of novel processing technologies to reduce microbial contamination in animal products. Rapid methods for microbial contamination detection in small animal farm systems with regards to food processing. Data analysis, poster preparation.
Following excursions are intended: "KG Group" company, SE "Pieno Tyrimai", Alpaca's Farm, Aquaculture Farm.
SCHOLARSHIP INFORMATION: Students from NOVA and BOVA universities can participate for free, they are advised to contact the local BOVA/ NOVA coordinators and apply for Nordplus Express Mobility grants to cover accommodation and travel costs.
Course leader: Prof. dr. Elena Bartkiene (Professor at Department of Food Safety and Quality and Chief Researcher and Head of Institute of Animal Rearing Technologies).
E-mail: Elena.Bartkiene@lsmuni.lt
Final assessment of student achievements: Poster preparation and presentation
For more information, please see attached: Description of LSMU-LLU course. 
Contact your BOVA coordinator: Ausra Gabinaitiene, e-mail: ausra.gabinaitiene@lsmuni.lt  
Don't miss registration deadline -  March 31, 2022.
---
Vytautas Magnus University - Agriculture Academy (VMU-AA)
BOVA Intensive Master Course
Course venue: Vytautas Magnus University Agriculture Academy, Kaunas distr., Lithuania
Course offers 4 ECTS
Course description: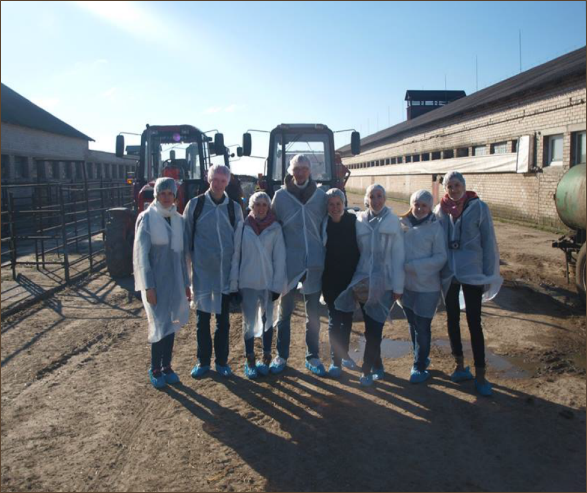 The aim of the course – to deepen and to expand students' highly specialised knowledge in the field of sustainable agriculture and to develop students' competencies required for solution of complex problems of rural development through agricultural multifunctionality.
After the course, students will be able to apply modern theories of economics and management for performing research in rural development; to diagnose scientific and applied problems of agriculture and rural development; to evaluate level of sustainability of agriculture and rural areas; to evaluate the process of rural development and the relevant policy changes; to make decisions related to the development of rural areas based on critical application of modern theories and recent scientific research results.
Pedagogical approach: the course is based on the research and practical cases in the fields of economics, management and administration. The specific literature will be studied using Moodle-based e-learning. The course consists of lectures, case studies, discussions, group work and study tour.
Please contact BOVA or NOVA coordinator at your home university regarding financial support.
Teaching team: International team of teachers/researchers is from Estonian University of Life Sciences (EMÜ), Latvia University of Life Sciences and Technologies (LLU) and Vytautas Magnus University - Agriculture Academy (VMU-AA).
Course leaders: assoc. prof. dr. Anastasija Novikova, assoc. prof. dr. Bernardas Vaznonis, Faculty of  Bioeconomy Development, VMU.
Distance learning part: INFORMATION WILL FOLLOW
Meeting in person: INFORMATION WILL FOLLOW
Please contact the course leader Anastasija Novikova for more information about course: anastasija.novikova@vdu.lt
Information for registration: on-line registration: https://www.bova-university.org/form/bova-mobility-registration-form
Registration deadline INFORMATION WILL FOLLOW
---
2. Wildlife and Game Management (Information will follow)
---