Courses
Estonian University of Life Sciences
EXPLORE SOCIAL ENTREPRENEURSHIP IN THE BALTIC STATES (14-18 October, 2019)
The rationale of this course is to provide students with the confidence and competence to plan businesses aimed at solving social and environmental issues. As this course contains both practical and theoretical elements students can expect to spend a significant amount of time in group workshops and assignments preparing and designing a social enterprise business plan.
---
Latvia University of Life Sciences and Technologies
Application of Modern Technologies in Reconstruction of Geodetic Networks (2-6 December, 2019)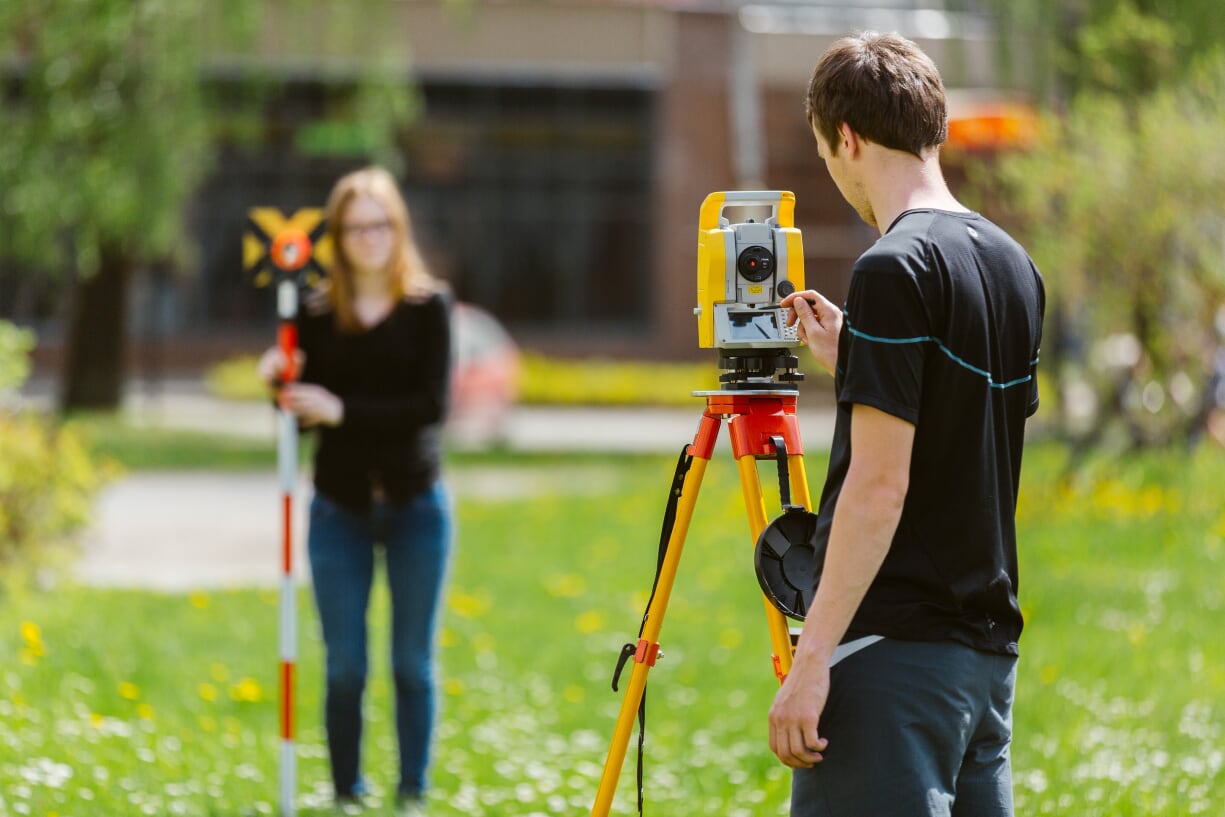 The course is addressed to students from geomatics, geodesy, land management, landscape architecture and planning, forestry, environmental science, geography.
The aim of the course is to bring together students from different specialties and discuss the understanding of geodetic network performance order and methodology. The best precision of observations, also trigonometric, GNSS and precise leveling use for result and precision of geospatial solution. Geodetic field works: modelling of current 3D surface model and specification of the different geoid models.
One part of studies will consist of distance learning – students will be provided with literature and the newest scientific articles on certain topics. Results of the home tasks will be presented and discussed during the workshop. Students will have team work and tasks to accomplish comparison of different countries experience before they will be present at lectures. Meeting for one week will consist of team work, theoretical lessons, practical seminars, field trips and measurements. Practical seminars have a goal to finalize team work of different students groups, while theoretical lessons are intended to clarify all unclear issues related to different topics in particular Baltic country. A filed trip to Riga, State Land Service and Latvian Geospatial Information Agency will be a good opportunity for students to see how precise leveling is realized, how height system replacement impacts surveying and geodetic data. There will be realized field measurement by different methods of leveling and evaluation of the results obtained. 
Course leader: Associate Professor, Dr.sc.ing. Armands Celms, Faculty of Environment and Civil Engineering, Latvia University of Life Sciences and TechnologiesCourse leader: Associate Professor, Dr.sc.ing. Armands Celms, Faculty of Environment and Civil Engineering, Latvia University of Life Sciences and Technologies
Distance learning part: November 19 – 30, 2019
Meeting in person: December 02 – 06, 2019
Information for registration and scholarship: Consult your local BOVA or NOVA coordinator.
Use: http://www.bova-university.org/
If you have any questions, please contact BOVA coordinator at LLU: ilona.pukjane@llu.lv
Don't miss registration deadline – November 15, 2019
---
Lithuanian University of Health Sciences - Veterinary Academy
Practical Technologies for the Small Animal Farm Systems –From Animal Rearing to Production Processing (11-15 May, 2020)



BOVA Intensive Bachelor and Master course
Venue: 

Lithuania, Kaunas, Lithuanian University of Health Sciences, Veterinary Academy, Faculty of Animal Sciences, Institute of Animal Rearing Technologies

 
Please register online: http://bova-university.org/
Registration deadline: 24.04.2020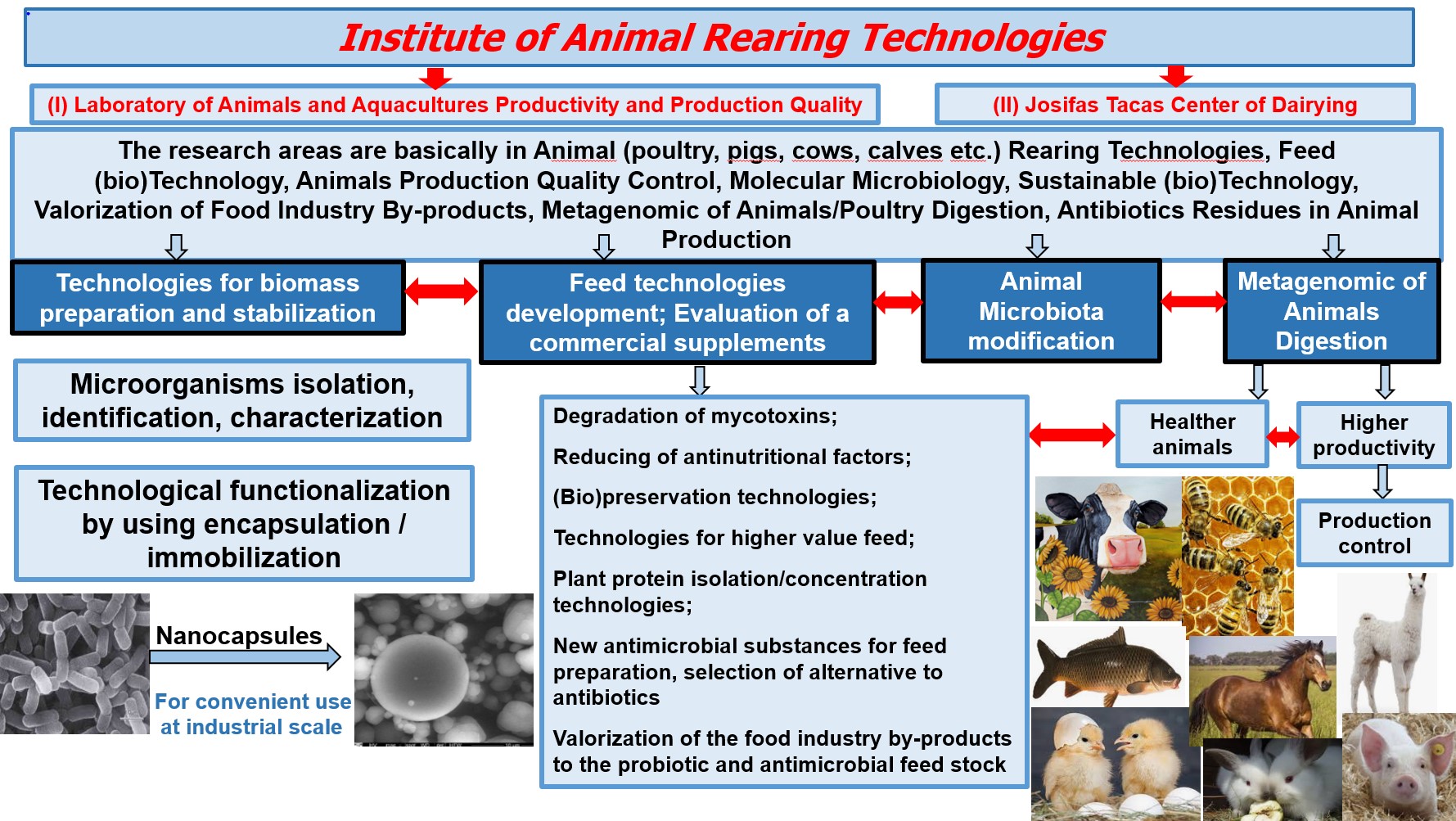 The main aim of the course is to provide knowledge and practices for bachelor and master level students about the animal rearing technologies in small farm systems, as well as the possible preparation technologies for animal production processing to high quality products.
During this course students will be practically able to settle the scope on animal  production and quality of products "from farm to fork".
Number of credits in ECTS (number also depends on distance learning part) 3
Course period:  
Distance learning part: 24.04.2020 – 08.05.202
Meeting in person:  11.05.2020 – 15.05.2020
Lectures will take about 40% of the course time, practical works – 30%, excursions – 20%, group work – 10%. At the end of the course students will make poster presentations of their group work as a course evaluation on the selected topic during distance learning part along with the group work during the course.
Following topics of the work program are intended:
Welcome (specification of course objectives, discussion of working agenda, project works)
Challenges associated with the animal rearing technologies in small farms. Practical technologies for the small animal farm systems – from animal rearing to production processing. Innovations in meat products processing at Latvia University of Life Science and Technologies: The new processing technology for fresh meat – high hydrostatic pressure; Meat shelf life extension possibilities – herbal extracts, lactic acid bacteria culture, active packaging; Wet/fresh and dry aged meat – possibilities and changes of quality (chemical composition, microbiological, physical). Milk quality assurance and control. Agar-immobilized basil–lactobacillus (bio)products as goat milk taste-masking agents and natural preservatives for the production of unripened goat cheese. The breeds, varieties and production of alpaca's and llama's. Identification of active components and assessment potential health benefits of honey bee products. Aquaculture in small farms. Achievements and problems. Effect of lactobacillus and essential oils on sheep meat quality parameters.
Following practices are intended: Practices on raw material, meat, milk quality evaluation and products preparation - LSMU VA Laboratory of Animal Productivity and Laboratory of Meat Characteristics and Quality Assessment. Eggs quality evaluation. Preparation of the eggs based food products. Analysis of fatty acids, haptoglubin and progesterone in cow milk. High quality unripened cows cheese preparation. Honey bee products quality evaluation. Evaluation of the different fish meat quality parameters, preparation of the fish based foods. Comparative analysis of pork from organic and industrial farms. Influence of different factors (high hydrostatic pressure, activ packaging, herbal extracts) on meat and meat products quality. Quality parameters analysis, presentation and discusion. Microbiological quality and safety of animal products: raw materials, production of dairy and meat products and shelf-life evaluation. Possibilities of novel processing technologies to reduce microbial contamination in animal products. Rapid methods for microbial contamination detection in small animal farm systems with regards to food processing. Data analysis, poster preparation.
Following excursions are intended: "KG Group" company, SE "Pieno Tyrimai", Alpaca's Farm, Aquaculture Farm.
SCHOLARSHIP INFORMATION: Students from NOVA and BOVA universities can participate for free, they are advised to contact the local BOVA/ NOVA coordinators and apply for Nordplus Express Mobility grants to cover accommodation and travel costs.
Final assessment of student achievements: Poster preparation and presentation
For more information, please see attached: Description of LSMU-LLU course. 
---
Vytautas Magnus University - Agriculture Academy
SUSTAINABLE AGRICULTURE FOR RURAL DEVELOPMENT  (06-10 April,2020)
BOVA Intensive Master Course
Course venue: Vytautas Magnus University Agriculture Academy, Kaunas distr., Lithuania
Course offers 4 ECTS
Course description: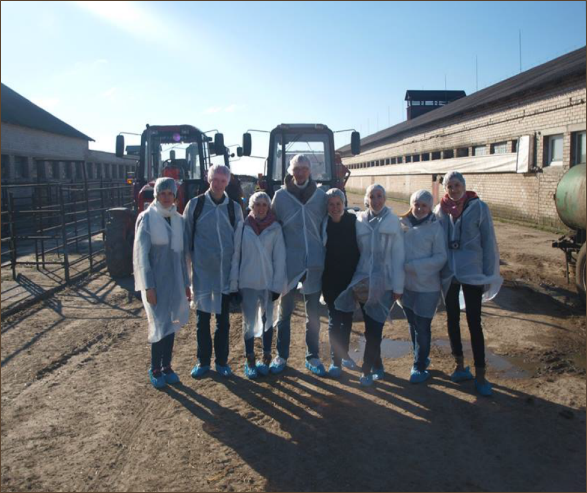 The aim of the course – to deepen and to expand students' highly specialised knowledge in the field of sustainable agriculture and to develop students' competencies required for solution of complex problems of rural development through agricultural multifunctionality.
After the course, students will be able to apply modern theories of economics and management for performing research in rural development; to diagnose scientific and applied problems of agriculture and rural development; to evaluate level of sustainability of agriculture and rural areas; to evaluate the process of rural development and the relevant policy changes; to make decisions related to the development of rural areas based on critical application of modern theories and recent scientific research results.
Pedagogical approach: the course is based on the research and practical cases in the fields of economics, management and administration. The specific literature will be studied using Moodle-based e-learning. The course consists of lectures, case studies, discussions, group work and study tour.
Please contact BOVA or NOVA coordinator at your home university regarding financial support.
Teaching team: International team of teachers/researchers is from Estonian University of Life Sciences (EMÜ), Latvia University of Agriculture (LLU) and Vytautas Magnus university (VMU).
Course leaders: assoc. prof. dr. Anastasija Novikova, assoc. prof. dr. Bernardas Vaznonis, Faculty of  Bioeconomy Development, VMU.
Distance learning part: 2 March – 3 April  2020
Meeting in person: 6 –10 April 2020
Please contact the course leader Anastasija Novikova for more information about course: anastasija.novikova@vdu.lt
Information for registration: on-line registration: https://www.bova-university.org/form/bova-mobility-registration-form
Registration deadline March 1, 2020.
---